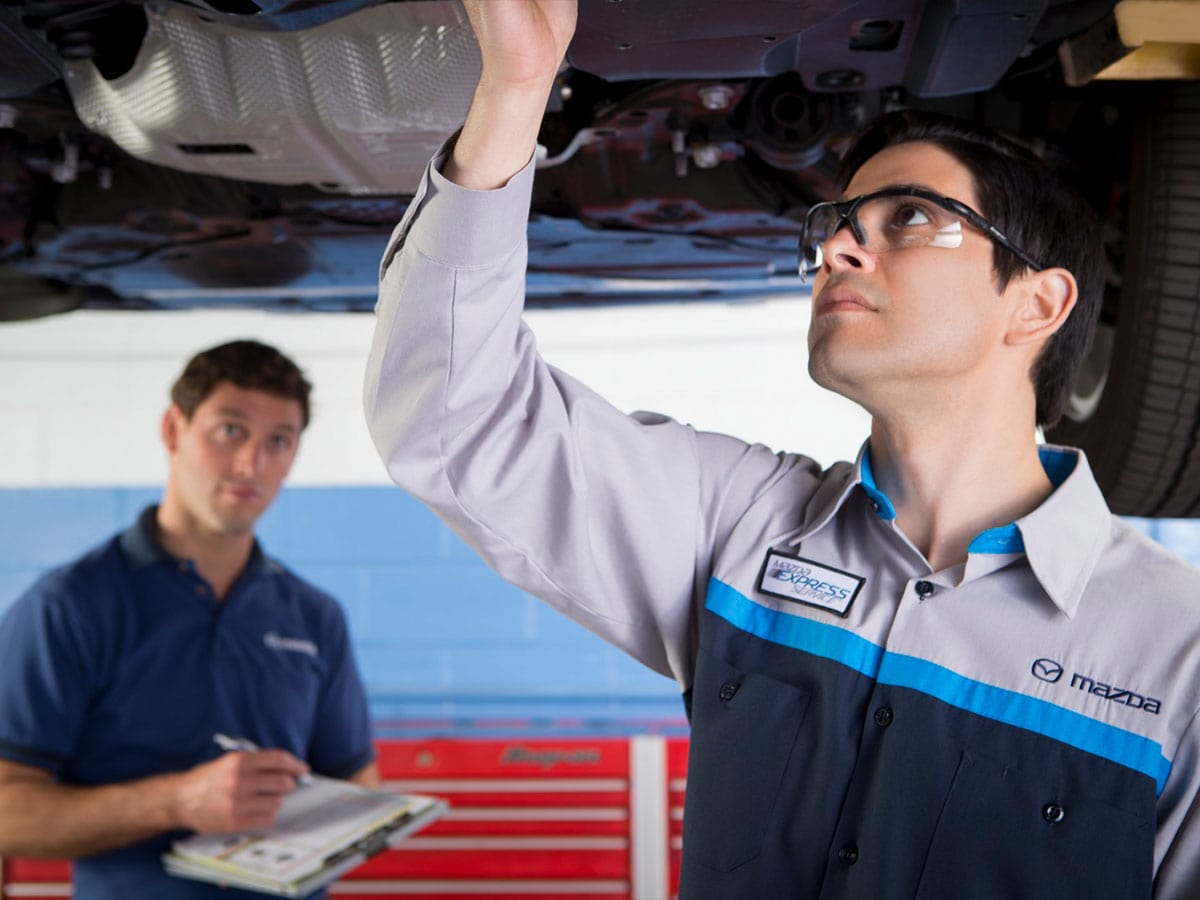 Mazda 7,500-Mile Service
Every 7,500 miles, your Mazda requires maintenance to maintain its excellent condition. Our 7,500-mile maintenance package includes common services such as a multi-point inspection, tire rotation, and engine oil & filter replacement.
Mazda 15,000-Mile Service
At the 15,000-mile service, we can perform a comprehension inspection of the brake system along with an oil change and tire rotation service. The brake inspection includes checking the brake pads, brake rotors, brake fluid, and other key components of the system. As a vital system for the safety of your Mazda, we recommend you take no chances with the maintenance of the brake system.
Mazda 30,000-Mile Service
The 30,000-mile interval is a critical point for the health of your Mazda. At this service interval, several systems of the vehicle must be inspected. We will check the fuel system, air filter, brakes, steering system, exhaust system, driveshaft, suspension, brakes, and other components to determine if any service is required by these systems. The key to keeping your Mazda in top shape is finding and fixing any issues with your vehicle before they worsen into major problems.
Mazda 60,000-Mile Service
The 60,000-mile service also requires a comprehensive inspection of all the key systems of your Mazda vehicle. This service is similar to the 30,000-mile service, but you can expect more components to succumb to wear and tear as your vehicle ages.
Mazda 100,000-Mile Service
After every 100,000 miles, Mazda recommends that you replace the timing belt, tires, coolant fluid, along with the usual routine services such as engine oil change, filter replacement, tire rotation, and inspection of several systems of the vehicle.